Welcome to visit us in the following stone fairs:
1.-Concrete Show in Indonesia booth number is:
6315A (2018)
2.-Marmomac Stone Fair in Verona booth number is:
E4-2 (2018)
3.-World of Concrete Fair in Las Vegas booth number is:
S11345-4 (2019)
4.-Xiamen Stone Faie booth number is:
B3002 (2019)
Long Grinding Life Diamond Grinding Wheel for Concrete and Stone
A diamond grinding cup wheel is a metal-bonded
diamond tool
with
diamond segments
welded or cold-pressed on a steel (or other metal, such as aluminum) wheel body, which usually looks like a cup. Diamond grinding cup wheels are usually mounted on
concrete grinders
to grind abrasive building materials like concrete, granite and marble.
Product Name:

Long Grinding Life Diamond Grinding Wheel for Concrete and Stone

Item No.:

SYM Diamond grinding Wheel

Specification:

Size: 4"4.5",5",7"

PCD:1/2,1/4

Arbor: 7/8'' -5/8'';

With Thread: M14 or 5/8"-11

Features:

1) Application: cup wheels for grinding concrete, hard granite, marble, engineered stone, etc

2) Flange with thread M14 or 5/8"-11available

Advantages:

1) Specification is complete and varied.

2) Never mark the stone and burns the surface of the stone

3) Good balance assures excellent grinding effect

4) Long lifespan and stable performance

5) Competitive price and superior quality

6) Excellent service

Applied machine:

Designed for most of angle grinders

MOQ:

1 PIECES

Payment Terms:

T/T, Western Union, Paypal, etc.

Package

Carton box for each piece or customers requirement

Delivery

7-15days upon receiving payment

Certification:

ISO9001, SGS Product Quality Control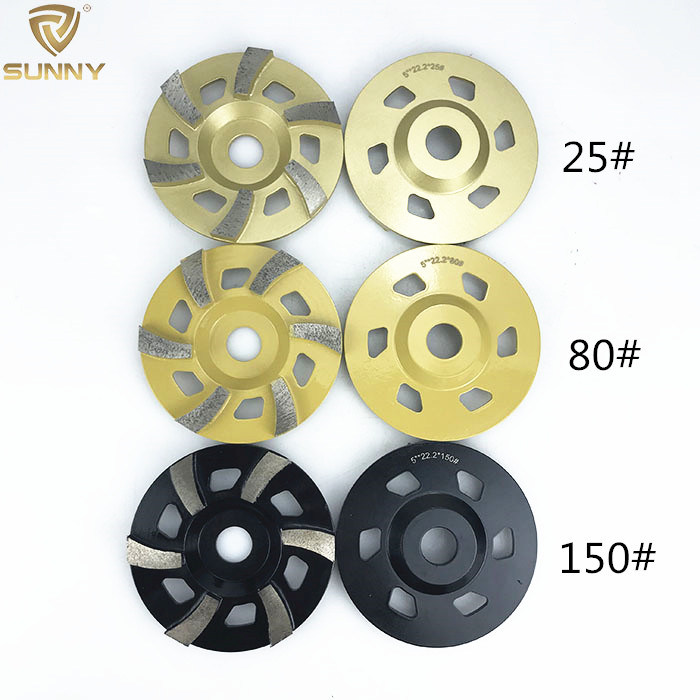 There are

various styles and specifications of diamond grinding cup wheels

to fit various application requirements. The ones with many big diamond segments can undertake heavy workload, for example, grinding concrete and stone, while those with small or sparse diamond segments are normally used for fast removal of paints, wallpapers, glues, epoxy and other surface coatings.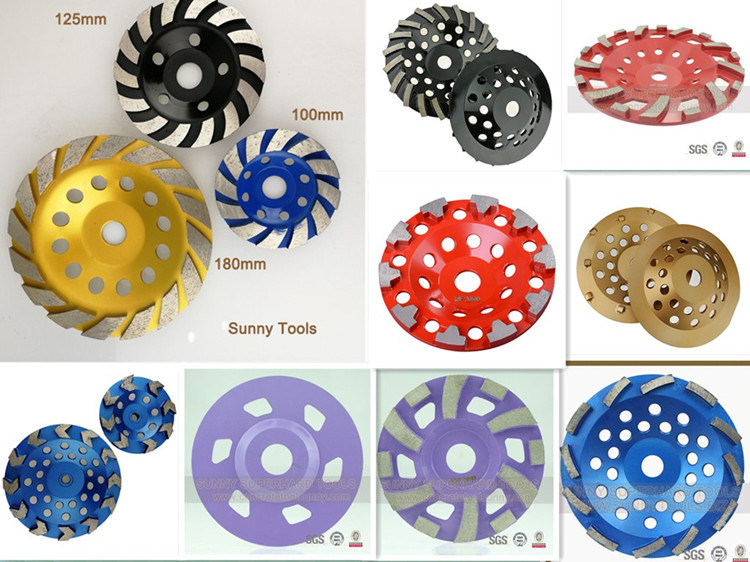 Diamond grinding cup wheels are used in different-roughness grindings. For coarse grinding, the bond should be softer and the diamonds' quality should be higher, because in this case the diamonds are more easily to become blunt. The diamond grit should be bigger, normally from 35 grit to 50 grit. For this is coarse grinding and big grit can improve working efficiency. The diamond concentration can be lower.
For fine grinding (sometimes be called "polishing"), the bond should be harder and the diamonds' quality can be lower, for in this case the diamonds can last longer and hard bond can also help the precision of the processing. The diamond grit is normally between 80 grit to 120 grit, depending on the grinding requirements. The diamond concentration should be higher.
After being ground, the material can be further polished with resin-bonded diamond polishing pads of different diamond grits.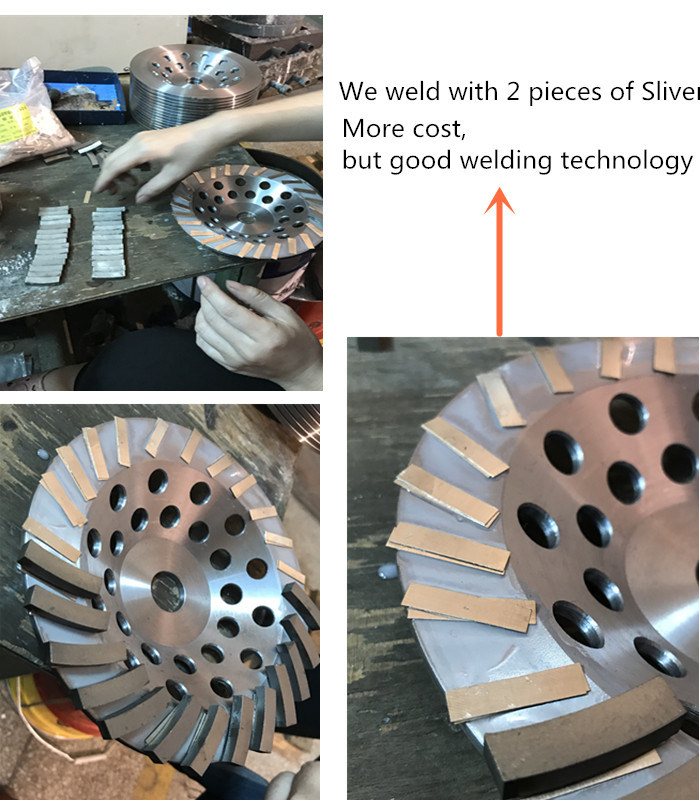 How could we know the quality of your diamond grinding wheel?
You can buy our diamond grinding wheel with a small quantity first, testing our quality and service. For small quantity, you don't need to take the risk in case they don't fit your market. To support you test our products, we offer you a discount for the sample order.
To provide you the most suitable diamond grinding wheel, please confirm all the technical details with our engineers before you place an order.
What is the minimum order we should buy?
For diamond grinding wheel, 6pcs per grit.
If the total weight reaches 21kg, you can get the best offer from the express company.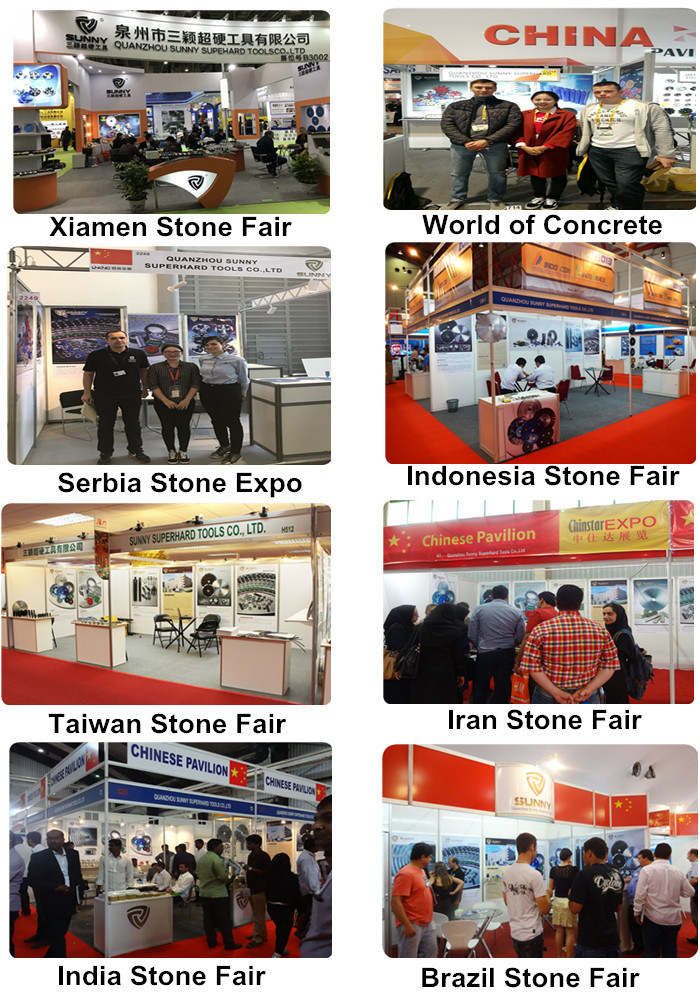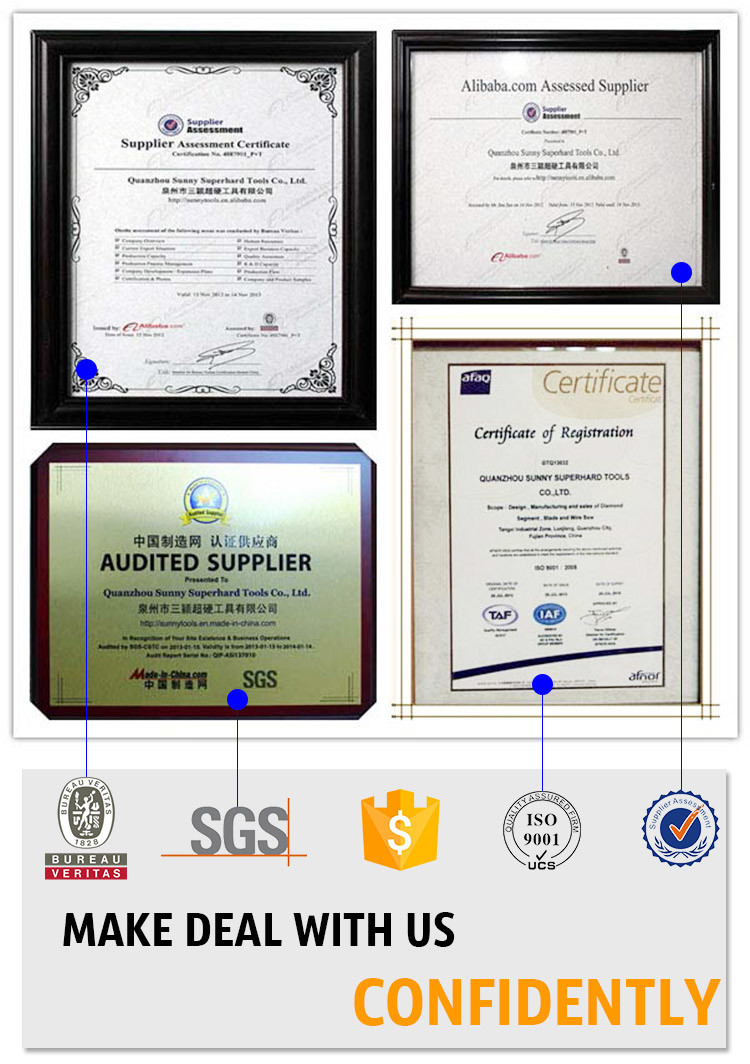 Please send us message for more details,thank you for your time.