Raizi 7" concrete grinding wheel for angle grinder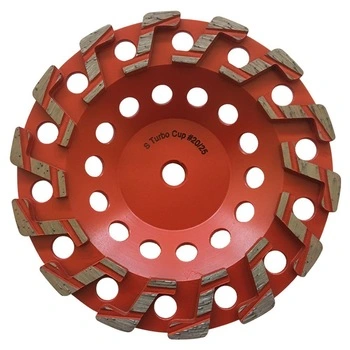 Application:

S type Cup Grinding Wheels achieve aggressive grinding and fast stock removal and they are our newly developed diamond cup wheels.
20 Coarse Grit for fast grinding and open pore finishes for proper bonding of sealers and coatings.
Leaves a Uniform Finish without swirl marks
Medium & Fine Grits provides a very smooth profile for the 1st Step in Concrete Polishing
Coarse 20 Grit is Exceptional for light coatings & sealer removal; and to keep the pores of the floor open for re-sealing or bonding of coatings
Reverse & Impreller Segments Reduces the Strain on the Grinder while A+ for improving performance of Dust Control Systems.
5/8-11 thread for use with angle grinders. Cup nut with 5/8-11, M14 thread included if cup wheel has 7/8" bore.
6mm segment height
Picture shown may not be representative of other sizes.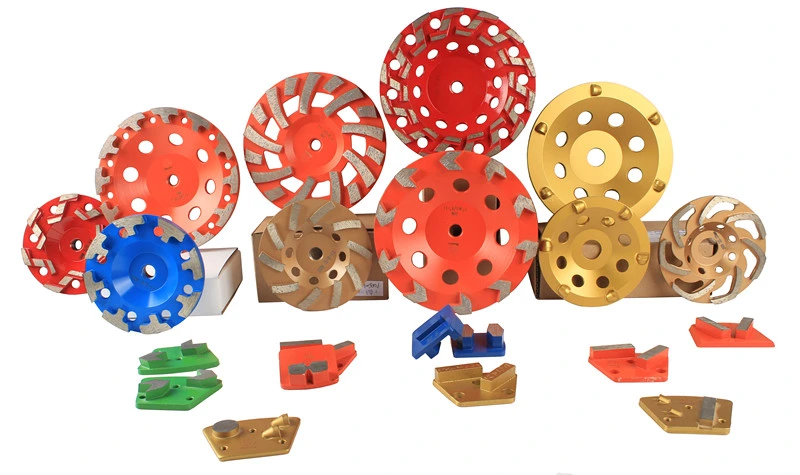 Advantages and difference
our metal diamond segments, especially on the hard surface of concrete and terrazzo
a. New formula brings consistent cutting performance from the beginning to the end of grinding process from #30,#60, #120
b. Innovated and scientific segment arrangement design brings minimu friction and max cutting performance
c .Most of diamond segments in the market can cut and last first 100 meters with good or very good performance. But after 100m or less,
the diamond cutting performane will go down slowly or sharply depending on the quality you own. In this case, swirls will appear on the surface.
You have to go back and re-do your work. The diamond canot work and cut the concrete. We adjusted the formula and tested times and times.
Finally we got the right solutions.
Company Information
Raizi Tool Co.,Ltd.Established in 2006.engaged in producing professional polishing &grinding tools for concrete&terrazzo flooring industry from China. The factory is located in Dongying,Shandong,China. RAIZI technology brings an important balance to material removal perfoormance,tool productivity and overall tool life time. The result is a tool that gets the jobs done quickly, with the absolute highest quality standard,and the lowest abrasive cost.
Exhibition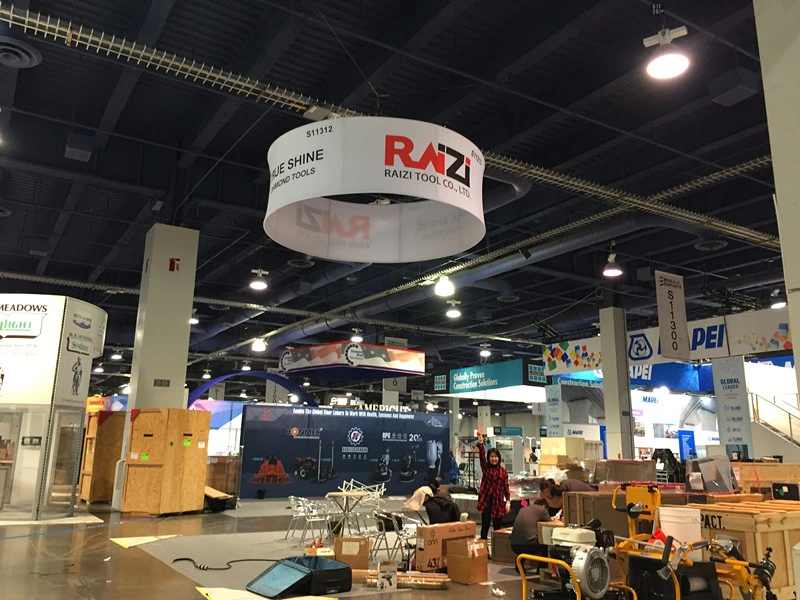 Packaging & Shipping