Why buy brazed bush hammer plate and roller from ChinShine?
Vacuum Brazed bush Hammer tools are mainly designed for texturing and roughening of smooth surfaces and is especially important for performing operations to create anti-slip surfaces on stone floors and steps, etc. It's scrollable and highly efficient, for example, a roller of 200mm diameter can fabricating more than 150 square meters stone surface per day.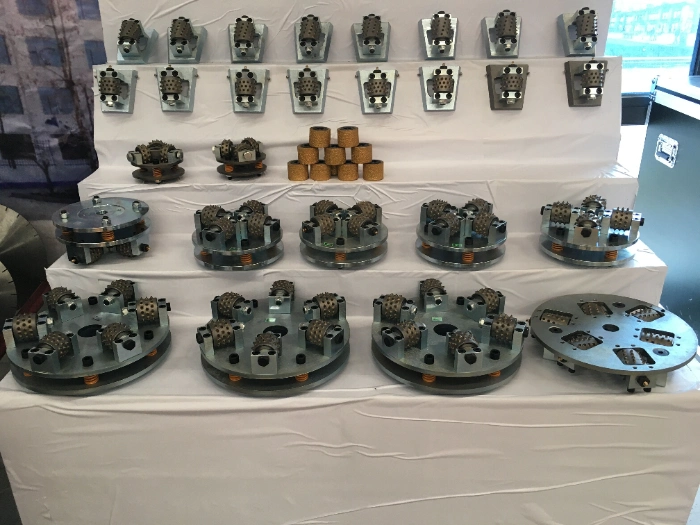 1) Diamond bush hammer plate is suitable for surface fabricating, making bush hammered effects for travertine surface.
2) It's scrollable and highly efficient, for example, a roller of 200mm's diameter can fabricate more than 100 square meters stone products per day.
3) We can sell the travertine bush hammer rollers separately,and we have plenty of designs and specifications start from 125mm to 300mm.

What is the benefit of ChinShine bush hammer tooling?
1. Flexible adjust work for coarse texturize grinding and fine texturize grinding;
2. Easy use, high efficiency, 5 times more than manual processing;
3.Efficient and Durable with high precision welding technique and high quality alloy casting.
* Low cost: with particular structural design, our goods is lower cost and higher quality.
* Stable grit: strict diamond model selection technology to guarantee our each mesh is stable and not bunched.
* 24 hours response.
* Professional technical support and solution.
* Direct communication with engineers.
* Best after-sale service.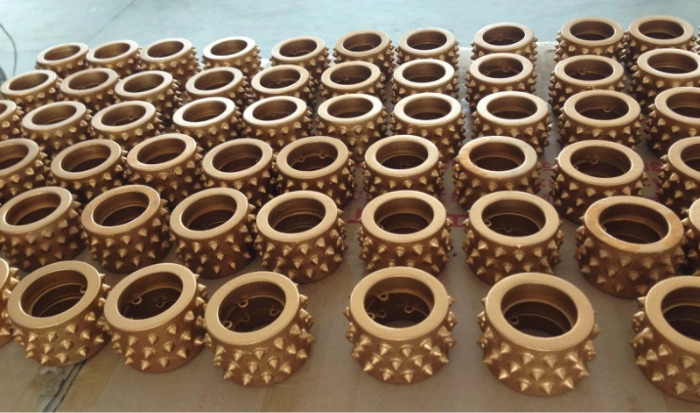 Products Description

Product Name:

Diamond bush hammer roller plate with cheap price

Brand:

ChinShine bush hammer

Features:

1) Segment type: diamond
2) Pyramidal carbide tips: 30pcs/45pcs/60pcs
3) Diameter: 125mm, 151mm, 200mm, 300mm

4) Application: for grinding and bush hammered marble slab, floor and tile's surface

Advantages:

1) Durable metal diamond
2) Effective in the process of grinding and rough finishing of travertine slab
3) Different granularities and sizes as requested

4) Competitive price and superior quality

5) Beautiful package and fast delivery

6) Excellent service

Applied machine:

simple hand-held hammers and large electric machines

MOQ:

2 piece of brazed travertine bush hammer

Payment Terms:

T/T, Western Union, Paypal, etc.

Package

Carton box for resin bond diamond fickert or customers requirement

Delivery

7-12 days upon receiving payment

Certification:

ISO9001, SGS Product Quality Control

Main Market:

USA, Canada, Germany, Italy, Portugal, Poland, Russia,Brazil, Chile, Australia, UAE,

South Africa etc.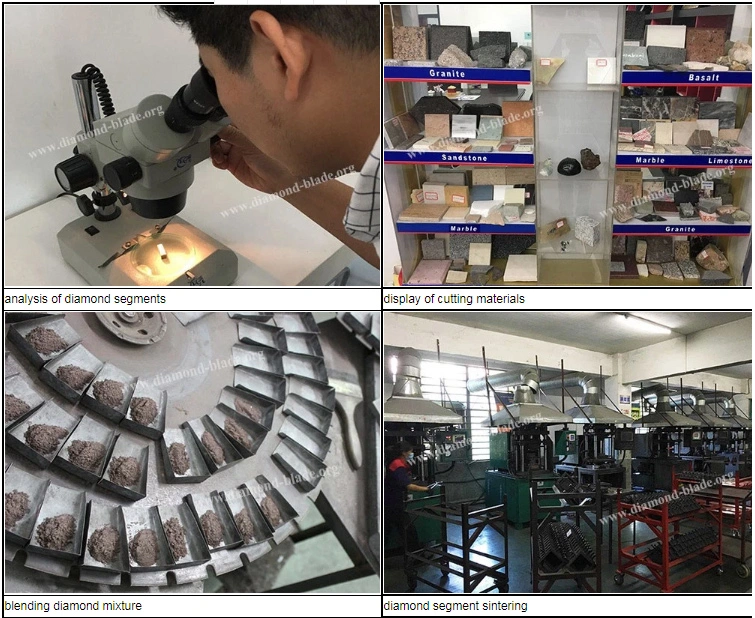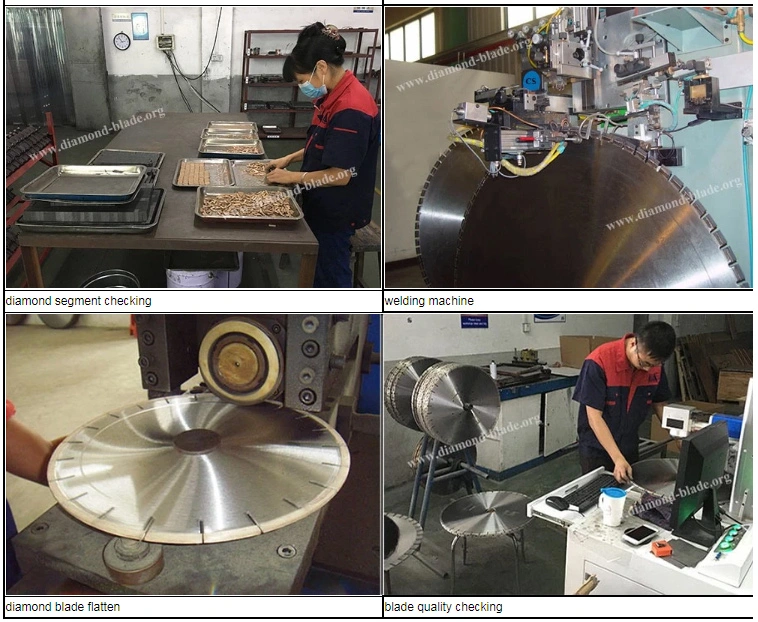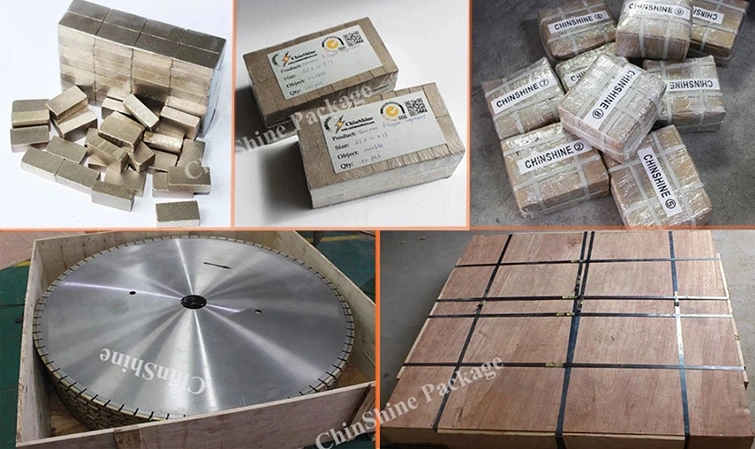 I bought different blades and segments from "XX" and you, the 350mm blades bought from xxx(other supplier) falling off segments, however the segments we bought from you for our 3000mm blade are very good and we are happy with them, I will be putting in an order for more segments in two weeks time, I will definitely buy your blades, thank you for providing such good segments for us.
--Maci** from Poland
"Congratulations, after the evaluation of all the saw blade supplier, we are very happy with your quality. You will become our important supplier. Now, we ask you to specify the lead time of production for orders of 400 blades, send me the total price, invoice please."
--Lore** from Italy

"Mikayla and company, you have always been true and honorable to your word. It has been a pleasure dealing with you in this past year.
I look forward to many more years to come."
--Mr.Wall Canada


Website: http://diamondsegments.en.made-in-china.com