Diamond milling wheel is a fast and great value for a multi-purpose milling wheel. It has the ability to plane on bridge saw machine, concrete or stone saw bed with ease.
It has aggressive segments for milling, grinding and calibrating the surface or slab thickness quickly. The diamond milling grinding wheel is available from 12" to 24" diameters with huge 1-1/2"/40mm segments and a 50/60 mm arbor to fit most bridge saws.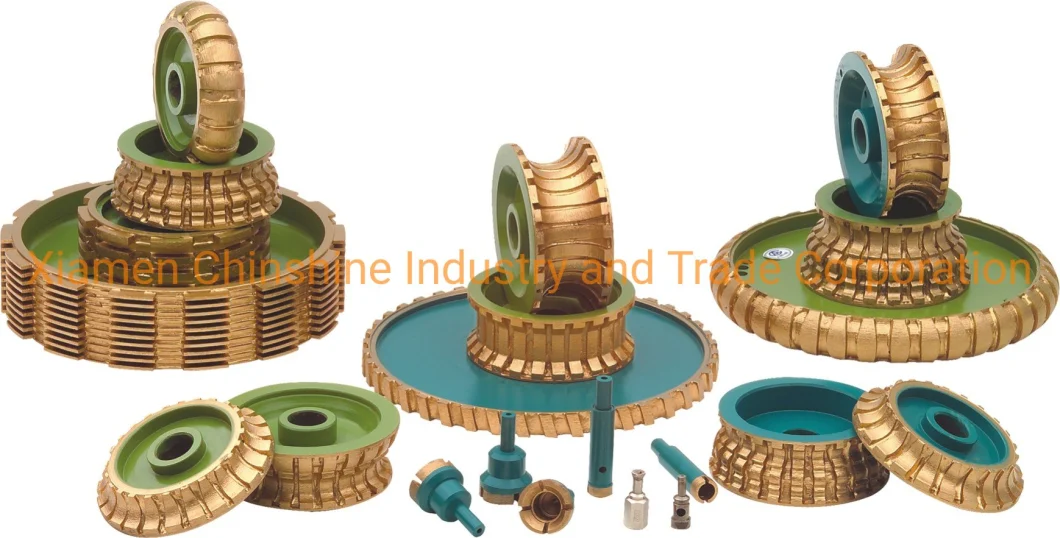 For the granite, marble, quartz and other natural stone calibrating, ChinShine makes the diamond grinding milling wheel to remove wide amount of natural stone material quickly. Designed to be used for wet applications only. Has a metal core and can be used with bridge saws or milling machines.
There are common metal core and silent core types of diamond grinding milling wheel.
The popular sizes below,
Diameter

Width

Segment Size

Segment Number

Inner Hole

Length

Width

Height

300mm

10mm

20mm

30mm

40mm

50mm

34.6mm

46.2mm

57.7mm

9mm

10mm

36

50mm

60mm

350mm

40

400mm

45

500mm

60

600mm

72
*Any thickness and diameters could be produced according customers'need.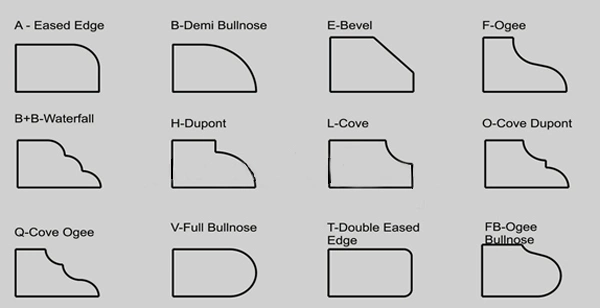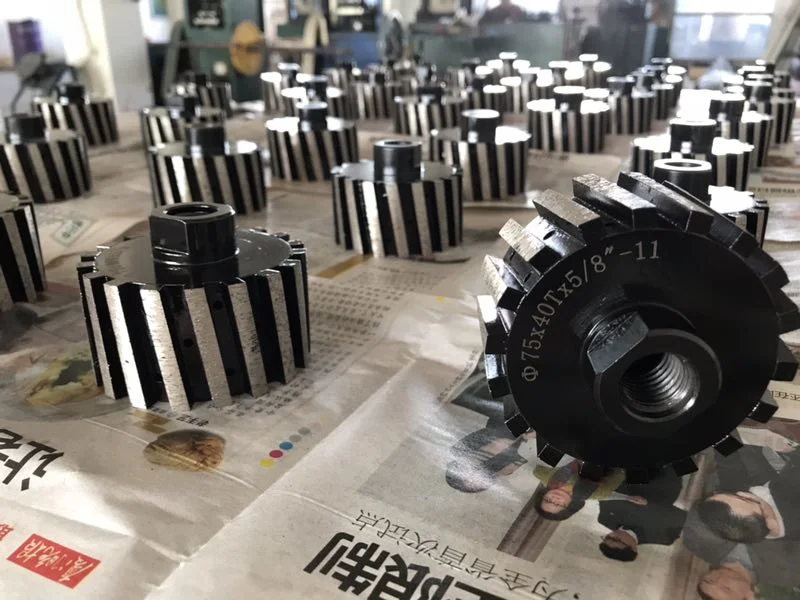 Manufacture
r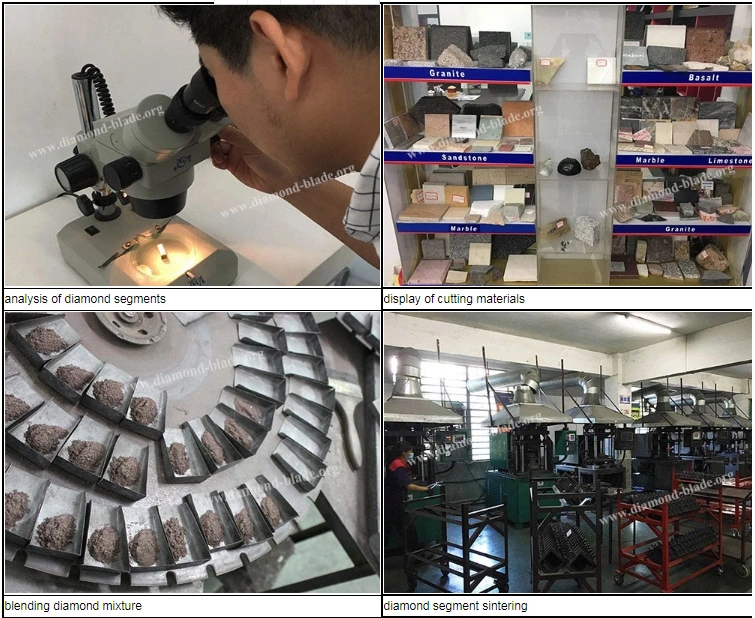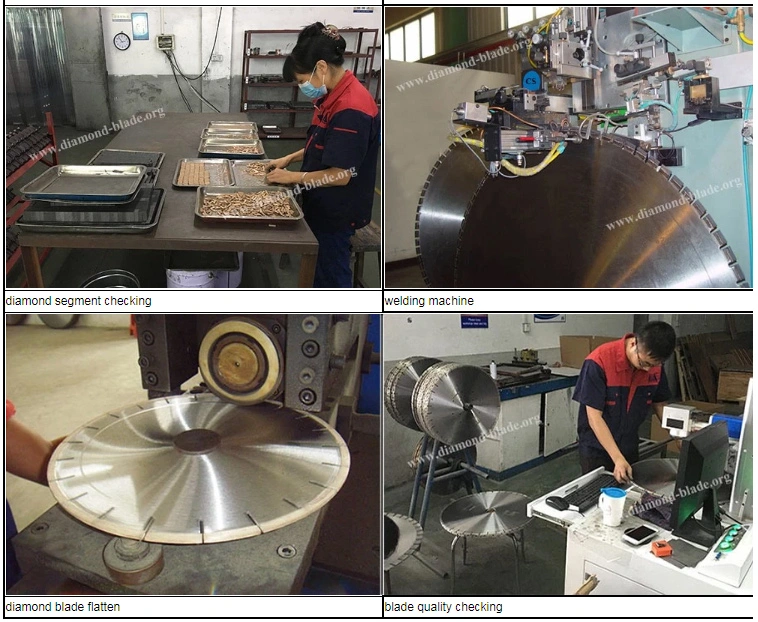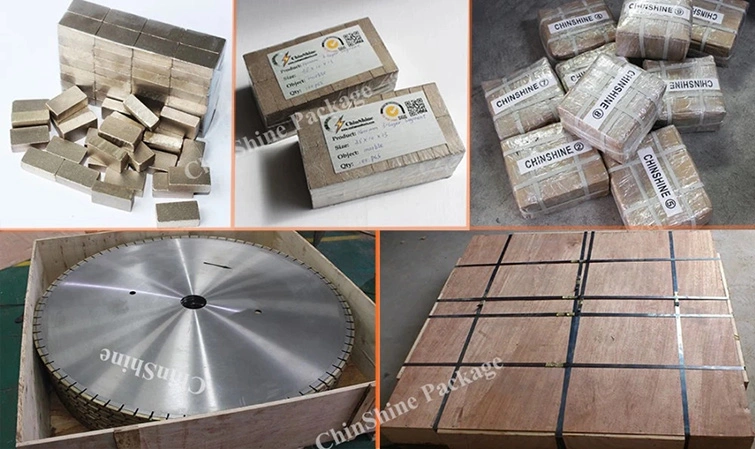 I bought different blades and segments from "XX" and you, the 350mm blades bought from xxx(other supplier) falling off segments, however the segments we bought from you for our 3000mm blade are very good and we are happy with them, I will be putting in an order for more segments in two weeks time, I will definitely buy your blades, thank you for providing such good segments for us.
--Maci** from Poland
"Congratulations, after the evaluation of all the saw blade supplier, we are very happy with your quality. You will become our important supplier. Now, we ask you to specify the lead time of production for orders of 400 blades, send me the total price, invoice please."
--Lore** from Italy

"Mikayla and company, you have always been true and honorable to your word. It has been a pleasure dealing with you in this past year.
I look forward to many more years to come."
--Mr.Wall Canada


Website: http://diamondsegments.en.made-in-china.com